Photo Search
To browse our photo archives, please scroll through the pages using your mouse.
To search our photo archives, please enter a keyword or phrase into the search box.
To search photos by decade, please use the dates on the side bar.
To view a larger image and see the complete text of the caption, please click on the photo.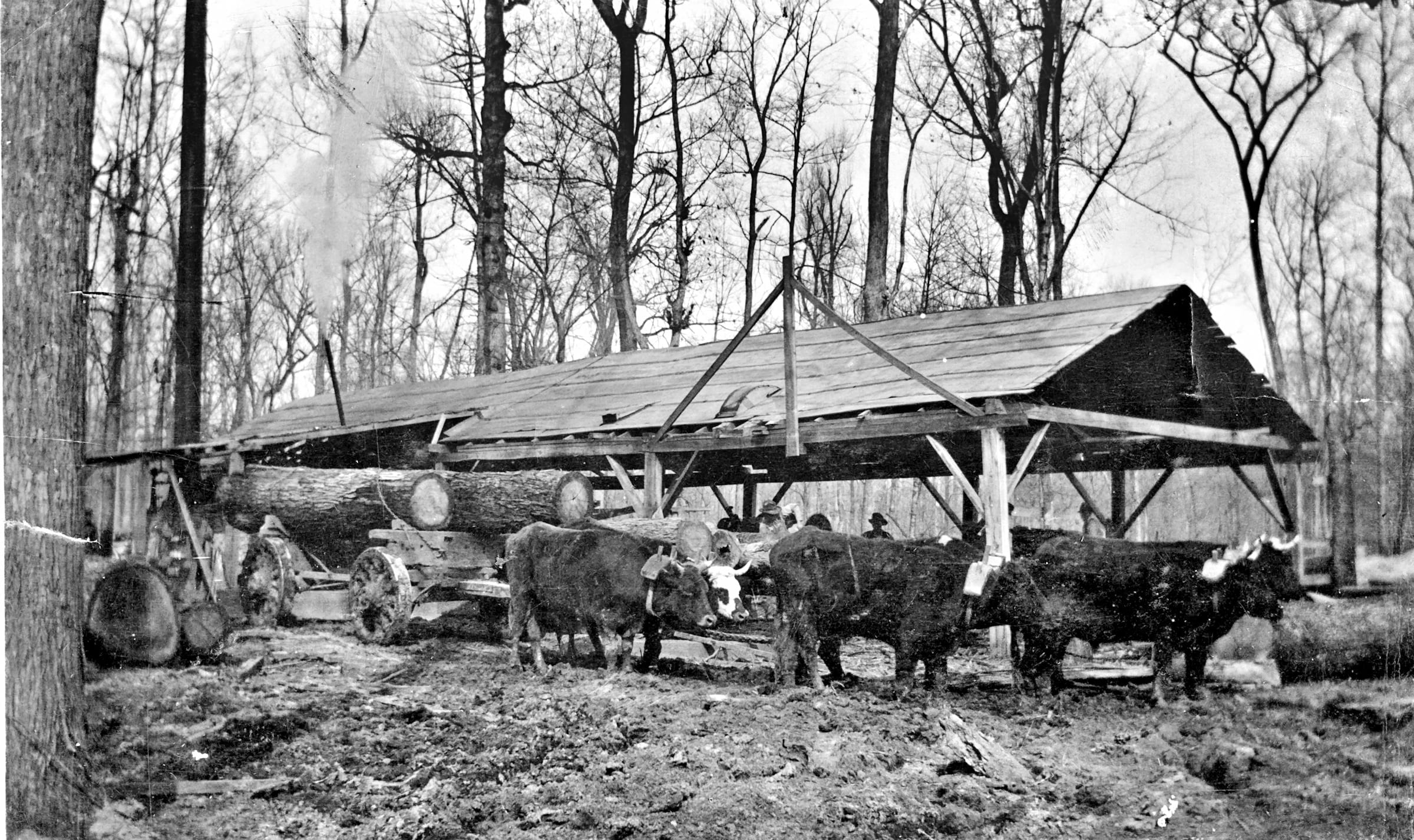 Oxen were often used to pull the heaviest loads, especially in muddy conditions, which were frequent since much of the land being cleared was along the river, and the river usually overflowed it's banks twice a year, contributing to the outstanding fertility of the...