Photo Search
To browse our photo archives, please scroll through the pages using your mouse.
To search our photo archives, please enter a keyword or phrase into the search box.
To search photos by decade, please use the dates on the side bar.
To view a larger image and see the complete text of the caption, please click on the photo.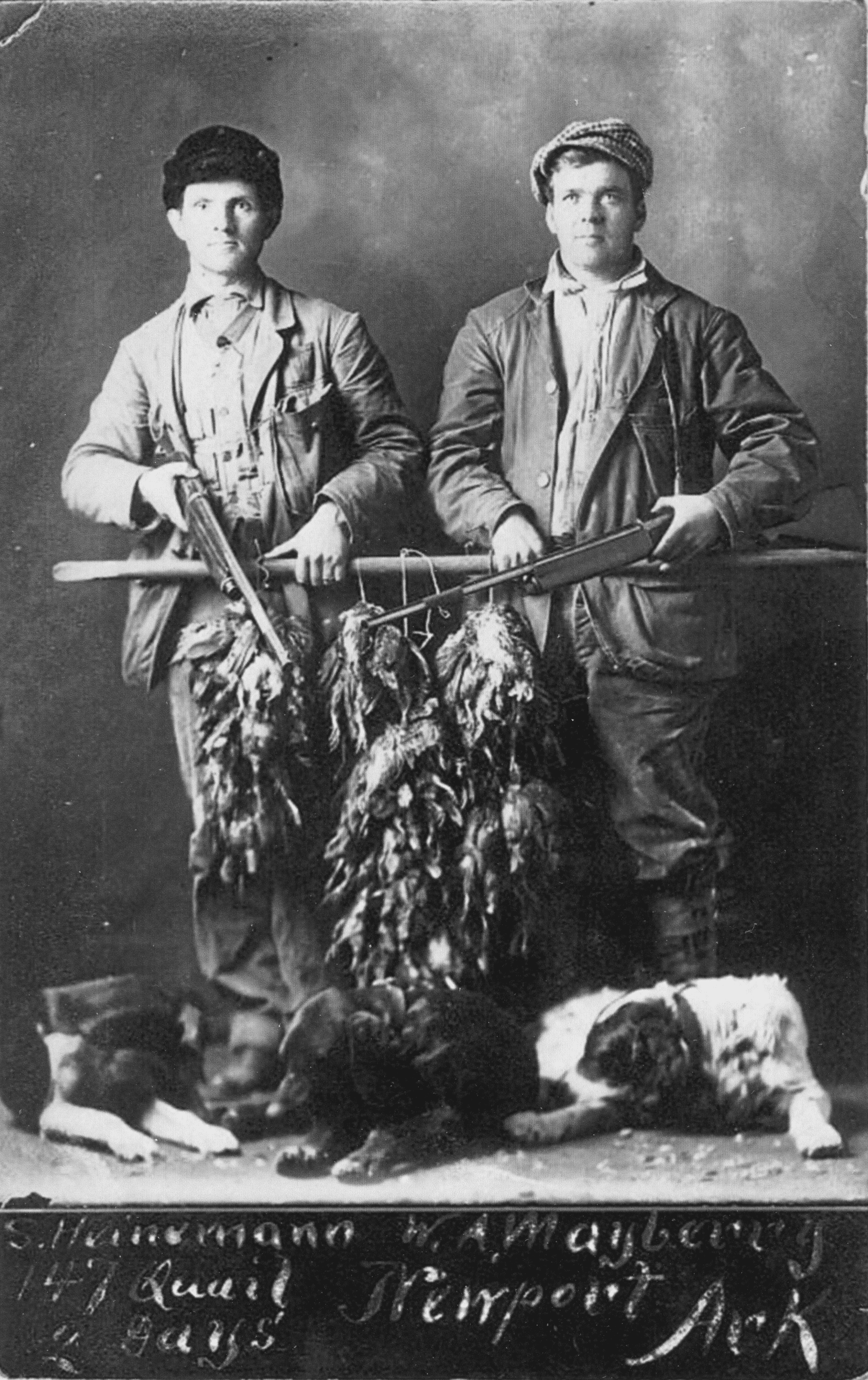 These young men chose to memorialize their prodigious hunting by having a postcard printed carrying their images. Clearly, there were no state-imposed limits in those days. Signed by Sol Heinemann Jr. and W.A. Mayberry, the note reads, "147 quail, 2 dogs." Hunting of...