Photo Search
To browse our photo archives, please scroll through the pages using your mouse.
To search our photo archives, please enter a keyword or phrase into the search box.
To search photos by decade, please use the dates on the side bar.
To view a larger image and see the complete text of the caption, please click on the photo.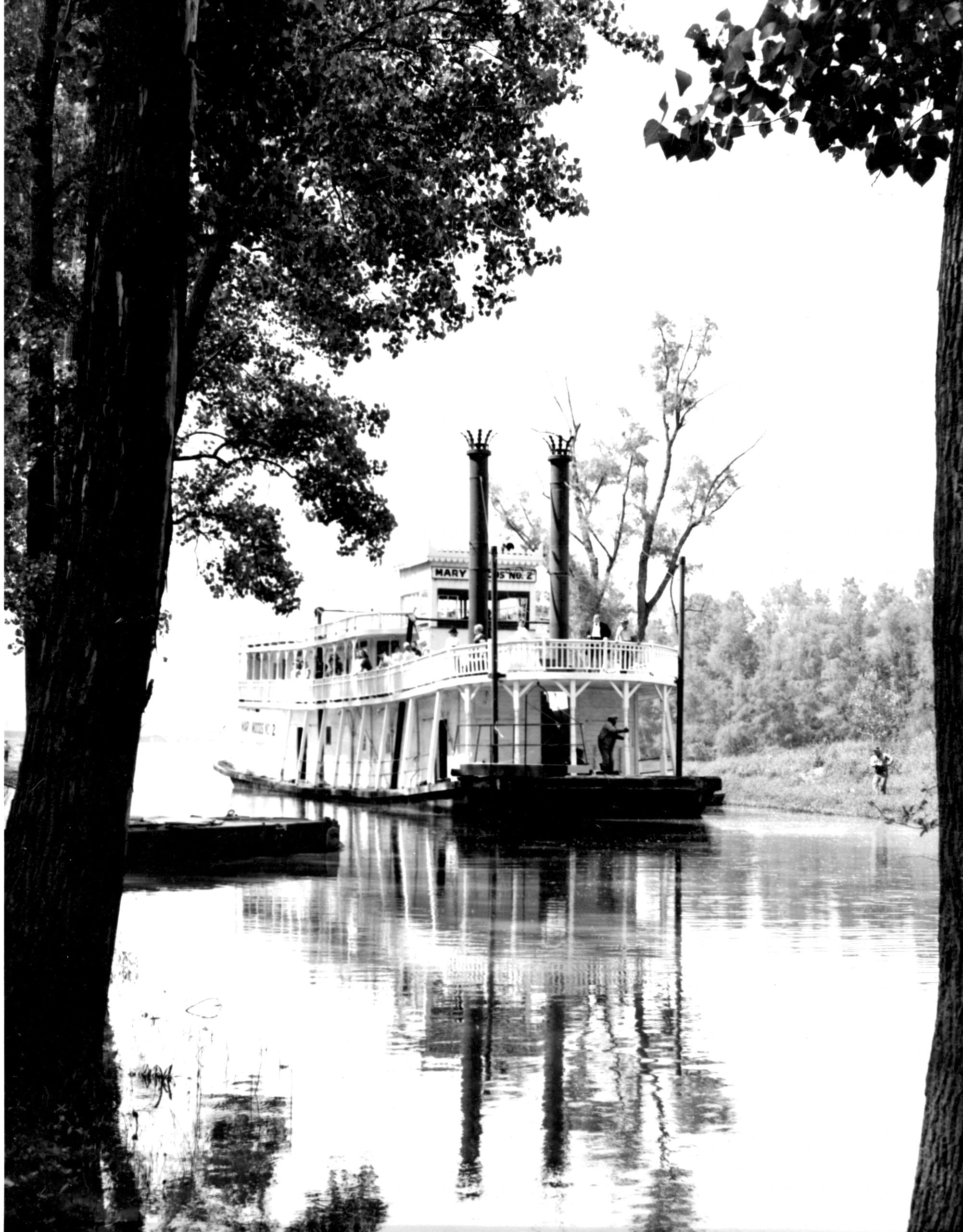 In 1967, the Potlatch Lumber Company donated the Mary Woods No. 2, a working paddle wheeler tugboat, to Jacksonport State Park. The boat then underwent major renovations and was refurbished to look like a steamboat of the 1860's. Here, it sits close to its berth just...